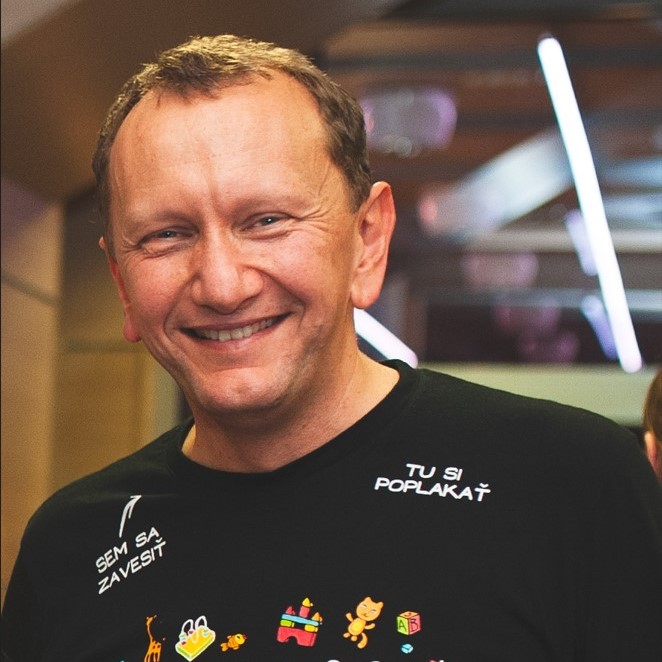 Pavel Hrica
Founder, Cesta von; Ashoka Fellow
Categories: Alumni, Ashoka Fellows, Social Entrepreneurs
***Participant of the Ashoka Visionary Program (CEE) 2022/2023***
Pavel Hrica founded and has been leading the organisation "Cesta von" (Slovak: Way Out), which works constantly to support people living in poverty on their way to a job and a dignified life. In a country with extreme generational poverty, which hits communities in Roma settlements particularly hard.
A long time ago, Pavel slept in a sleeping bag under a tent or a starry sky, and a few times in a hut in a Roma settlement. He then wrote a 400-page handbook for scout leaders to help Roma children integrate into society. He also helped launch employee volunteering in Slovakia, and organized the first year of the Our Town event, which attracts 10,000 corporate volunteers each year. He spoke at the most prestigious fundraising conference in Amsterdam. He started running after he was 40 and has run seven half marathons to raise funds for Roma children. He worked with government Value For Money analysts from four departments. Pavel became a new Fellow in Ashoka Slovakia in 2022.
On a personal level, he and his wife have been together for 28 years and they are still in love. They have 3 children, dog and cat. Pavel is 47 years old and wants to work in the organization Cesta von for the rest of his life.
Read more in the article on the Ashoka Visionary Program kick-off in Oct '22: https://www.ashoka-visionaryprogram.org/throwback-to-one-more-viennese-program-kick-off/ 
——————
Please note that this description dates from the start of the program, if not stated differently. Want to see your bio updated with your new social impact achievements?