Apply for the Mediterranean edition of the Visionary Program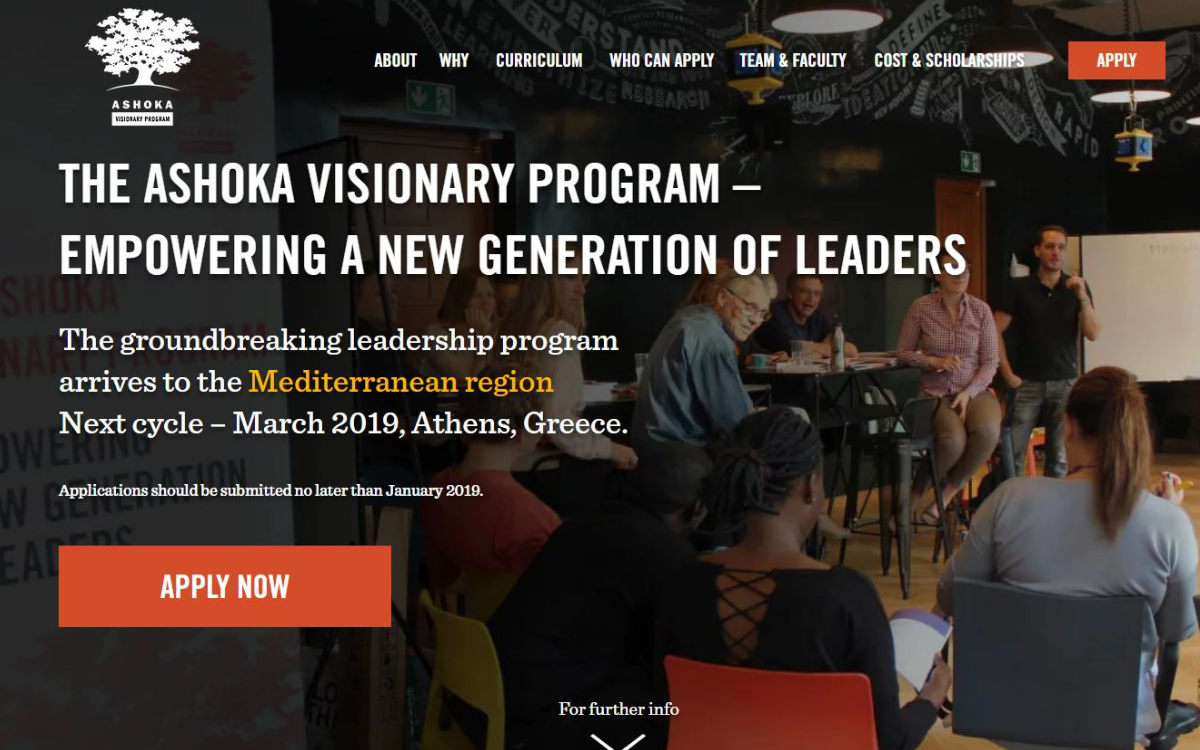 JOIN THE ASHOKA VISIONARY PROGRAM IN THE MEDITERRANEAN REGION 😉
Next cycle – November 2021 – July 2022, Italy.
➡️ https://www.ashoka-visionary-program.org/mediterranean ⬅️
The second round of the Ashoka Visionary Program in the Mediterranean is about to start in Italy. Through its huge success in Europe over the last four years, the pioneering leadership program is arriving again to the Mediterranean region and offers an unique opportunity to meet leading social entrepreneurs, philanthropic funders & business people.