Event: Feminism in Islam Photo Gallery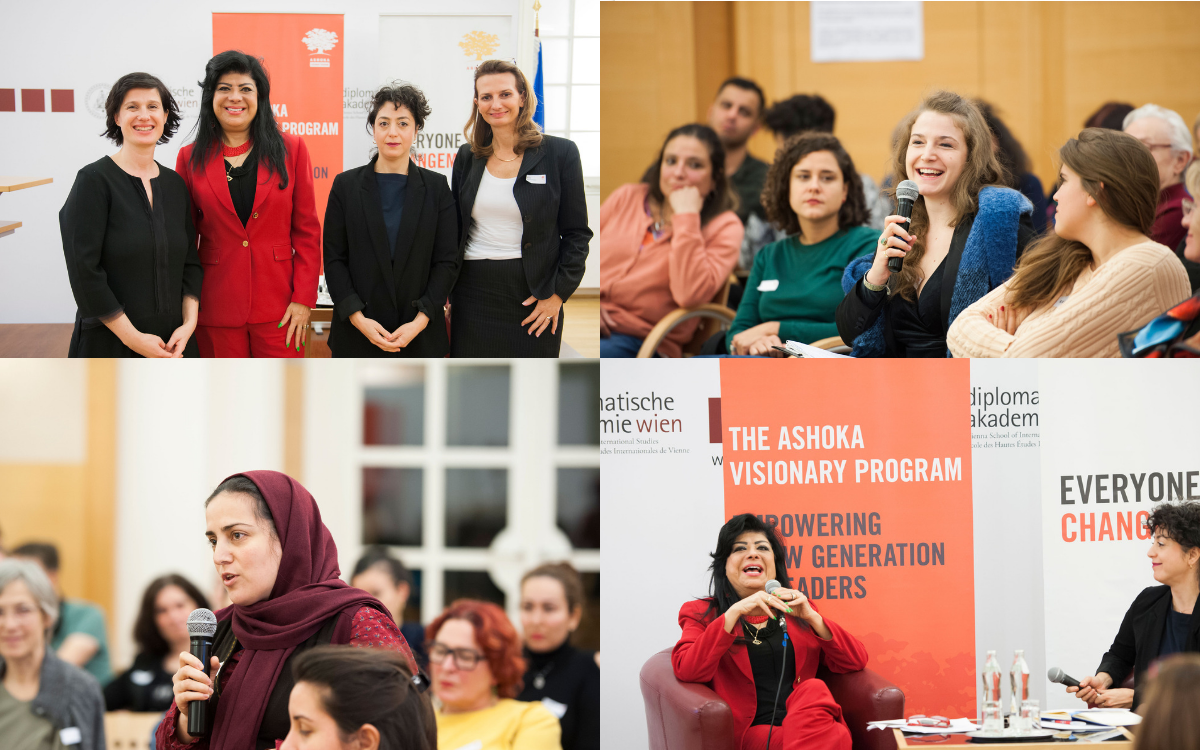 Iman Bibars is a pioneer of women-led and gender-focused development initiatives for over 30 years. She launched Ashoka Arab World in 2003, expanded its operations to 12 countries in the MENA region and identified more than 100 Arab social entrepreneurs who were elected as Ashoka Fellows. As part of the Ashoka Visionary Program, she shared with us valueable insights into the women´s role in Islam.
More about the event: 
Join Dr. Iman Bibars, an internationally renowned social entrepreneur and women's rights activist, for a frank and insightful discussion on the role of feminism in Islam.  As a Muslim woman well versed on the topic, Dr. Bibars maintains that the patriarchal oppression of women in the Muslim world is not that which is ordained by the authentic Islam.  Rather, the decentralized nature of Islam has allowed for a multitude of interpretations and misinterpretations to flourish, some of which have been used to justify cultural and civic practices that oppress women.
"DiePresse" journalist Duygu Özkan will lead us through the evening.
Please register via this link on Eventbrite.
(c) of the pictures: Rita Skof-Peschetz