The Ashoka East Africa Visionary Program kicked off in December 2020 with a diverse group of leaders drawn from private and public sectors, NGOs, Foundations, and leading Social Entrepreneurs. The program draws its participants from the East Africa Countries of Kenya, Uganda, Rwanda, and Tanzania with strong interest from applicants in the Democratic Republic of Congo, Burundi, Sudan (North and South), and West Africa. 
In anticipation of the program, we launched a series of virtual meet-ups within Ashoka East Africa's "Changemaker Baraza" and "pre-module engagement" series. These provide an opportunity for participants and potential participants to connect, get a sense of Ashoka, the Visionary Program in East Africa, and an introduction to Ashoka's Everyone a Changemaker movement. On some occasions, participants met future faculty (international and local) members and identified guest speakers for the various modules.
Modules
Dates of the 7 modules
(Dec 2022 – Aug 2023)
1
09-10 December 2022 (Nairobi)
2
 20-21 January 2022 (Online)
3
03-04 March 2023 (Online)
4
 14-15 April 2023 (Nairobi)
5
26-27 May 2023 (Online)
6
07-08 July 2023 (Online)
7
18-19 August 2023 (Nairobi)
Additionally, Ecosystem Events will be taking place onsite in Nairobi on 08 December 2022, 13 April 2023 and 18 August 2023.
What our alumni say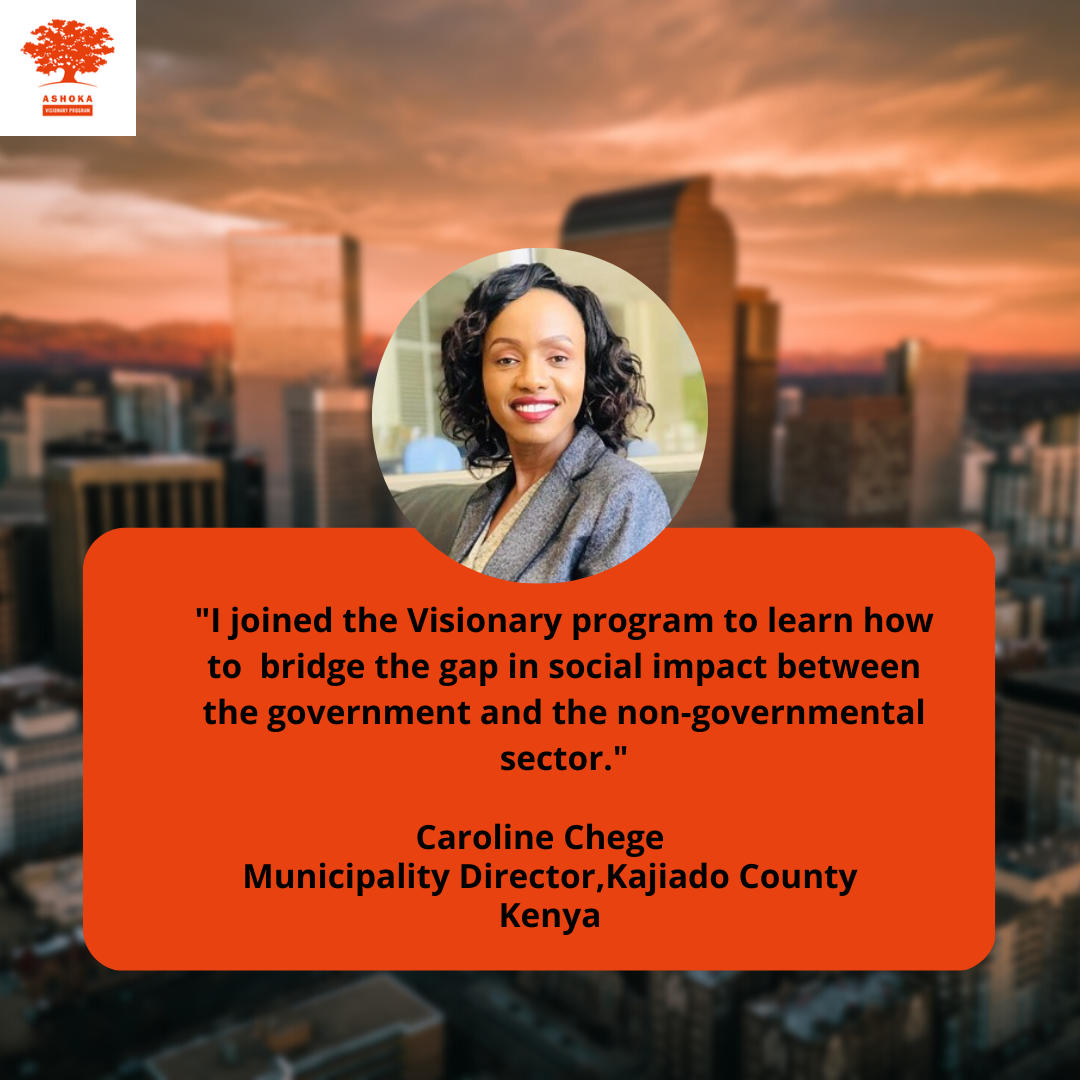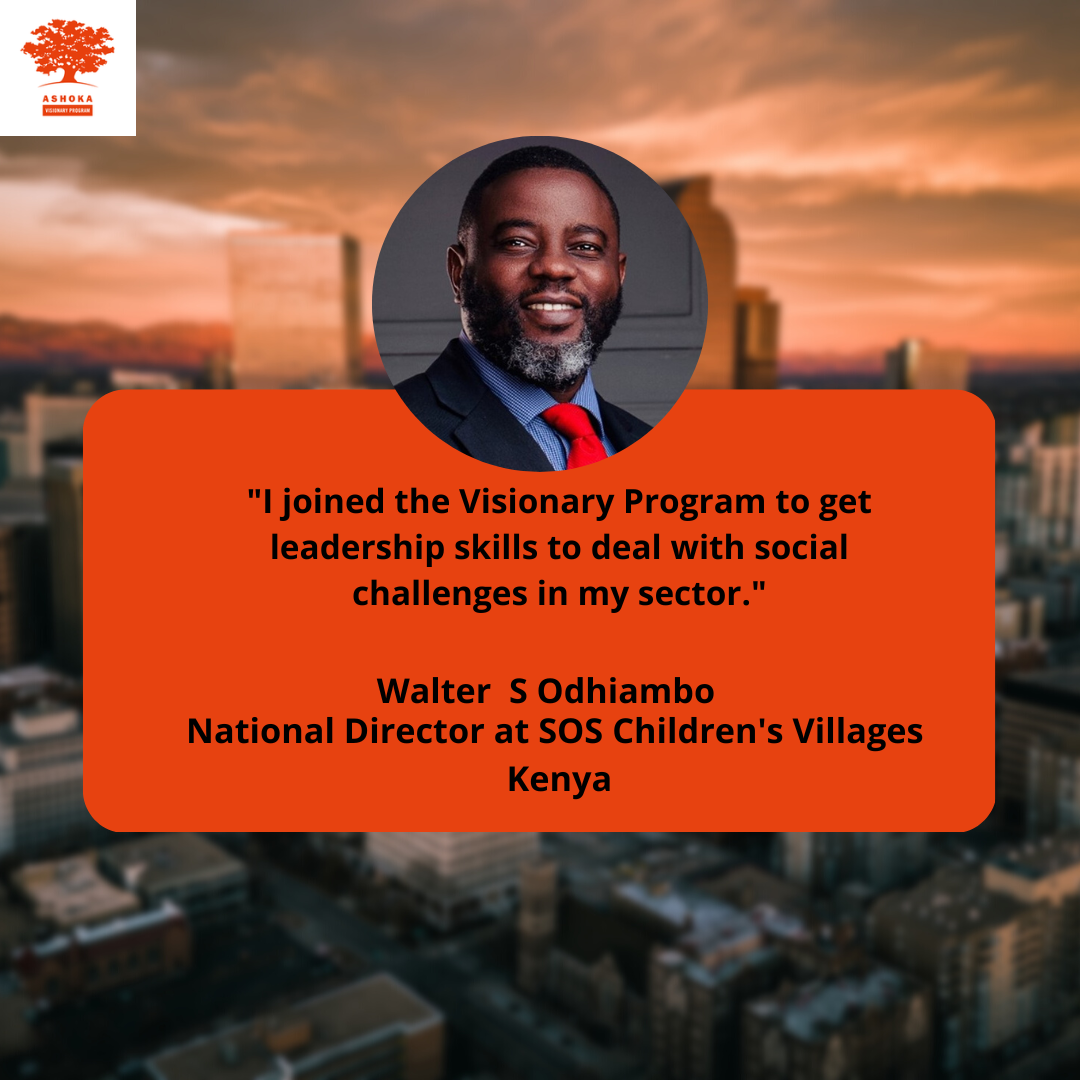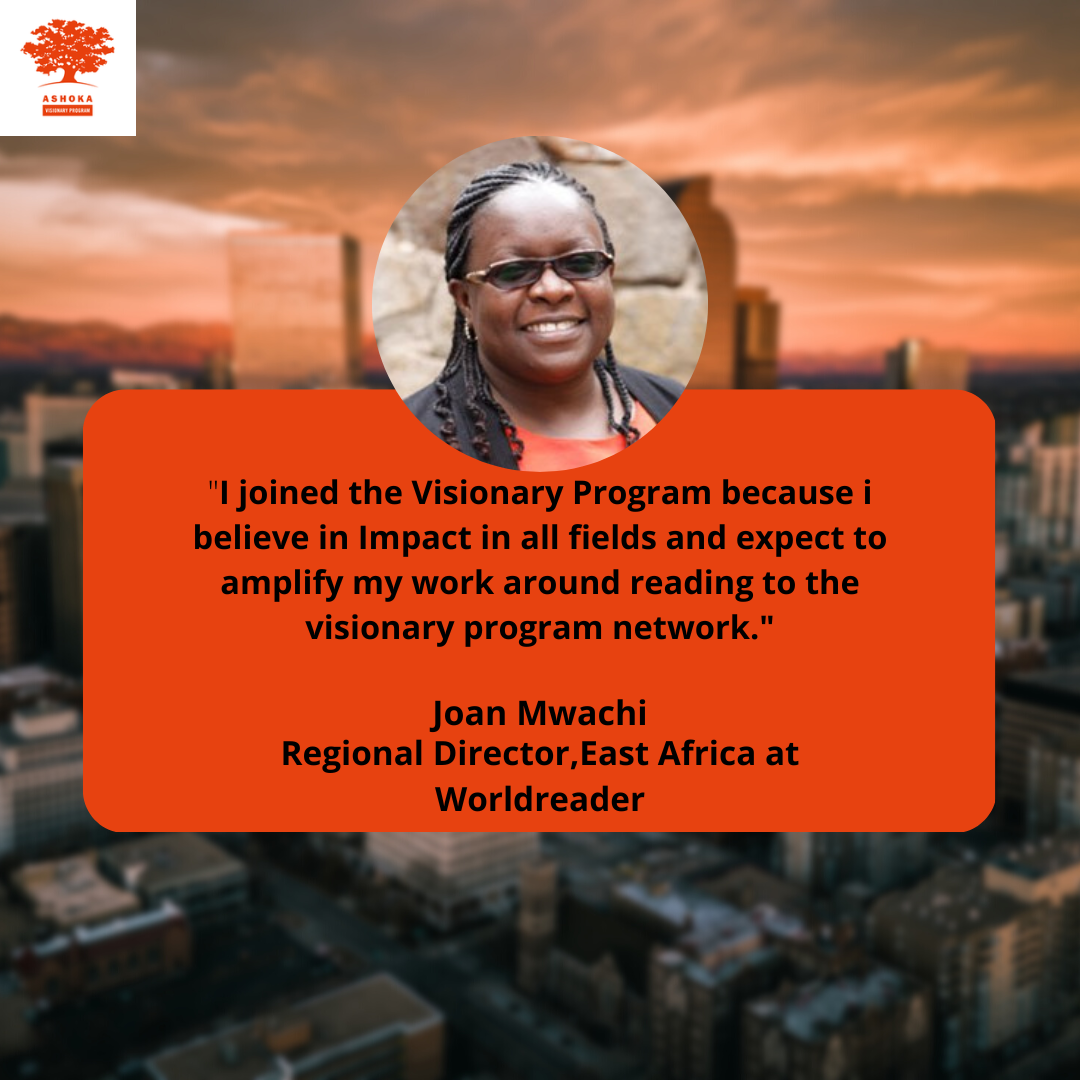 This Visionary Program in East Africa is designed to equip participants with Ashoka tools, resources, and knowledge on how to identify and solve societal problems in an entrepreneurial way. Previous participants have left the program with practical how-to's, and ideas of how they and their organizations can make an important contribution to the much-needed change in our society.