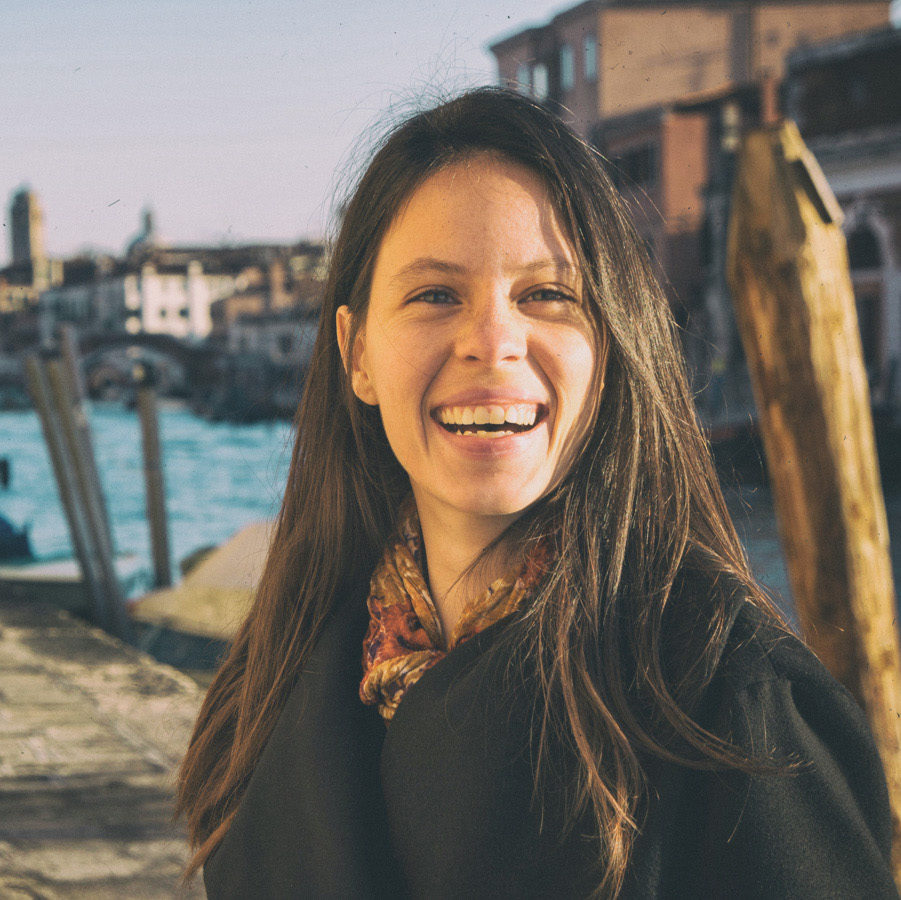 Valeria Duflot
Co-founder of Venezia Autentica
Categories: Alumni, Mediterranean Region, Startseiten Alumni Slider
***Alumna of the Ashoka Visionary Program (Mediterranean) 2019***
Currently active in Venice, Italy, the mission of Venezia Autentica is to increase the retention of tourism revenue in the destination by empowering both travelers and local businesses.

By using digital tech and new media to help visitors spend their money on micro and small businesses, Venezia Autentica helps keep and create decent jobs for the residents, impacting the community at large and allowing for the preservation of local culture, heritage, and way of life while ensuring a better, more rewarding experience for the cultural visitors.
Prior to co-founding Venezia Autentica, Valeria worked in several industries in leadership and consulting capacities. She is an advocate of the use of tech and innovation to create impact and has been leading projects empowering communities for the past 10 years.
The Local listed her as one of the 7 most inspiring people of 2017 and through the years Valeria's work has been featured in publications and media such as Rolling Stones, BBC, Arte, National Geographic Traveler and more.
You can learn more about Valeria on valeriaduflot.com and connect with her on Twitter and Linkedin.
——————
Please note that this description dates from the start of the program, if not stated differently. Want to see your bio updated with your new social impact achievements?
_______________________________________
"Having participated in the Ashoka Visionary Program has helped me and keeps on helping me become a better systems entrepreneur. It also gave me the chance to meet a community of peers with which I will keep on creating and growing for the rest of my career.
If you are looking to grow as a social innovator and connect with a network of like-minded people from across the world and sectors, do yourself a favor and apply to the Ashoka Visionary Program today!"