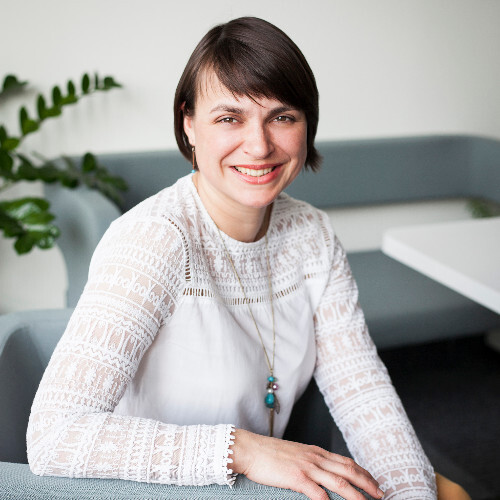 Jindra Marešová
Director, Albatros Foundation
Categories: Alumni, Central-Eastern Europe Region, Foundations
***Alumna of the Ashoka Visionary Program (CEE) 2019/2020***
"Current Role: My task is to look for best ways, how to achieve our foundation´s mission: support children from socially- disadvantaged background (living in poverty, with low educated parents, from Romani minority etc.) in education. I am in contact with NGOs and with children and young people from the target group and based on their needs and on social changes, I prepare data and community based proposals and possibilities for our board. My task is as well evaluation and impact assessment.
My philanthropic activities are so far more about volunteering and smaller donations to NGOs, like Medicines without borders, Amnesty International etc., what we do as a family. I keep myself involved in various community- based projects. Regarding social entrepreneurship, I have some very small experience from small local NGO and we- as a foundation- are about to start one project, which aims to be a social enterprise.
From previous experience was the most essential the one in Amnesty International, where I spent 5 years. My task was to get human rights related topics to primary and secondary schools in the CR. I trained volunteers who did human rights (HR) workshops at schools, I prepared methodology and seminars for teachers about incorporating HR topics into lessons. Later, when we had campaign about equal access to education, I accompanied international research mission in the CR while mapping violation of the right to education of Roma children in the CR and I was in "expert role" while communicate the topic into public and media.
Very important for my current role has been experience in the OSF in Prague. I managed the programme Together against prejudice, which had been opened to prevent more hate gatherings and hate speech against Romani minority, which has escalated in the CR around 2012/2013. (It was external cooperation- part time during maternity leave.)"
——————
Please note that this description dates from the start of the program, if not stated differently. Want to see your bio updated with your new social impact achievements?