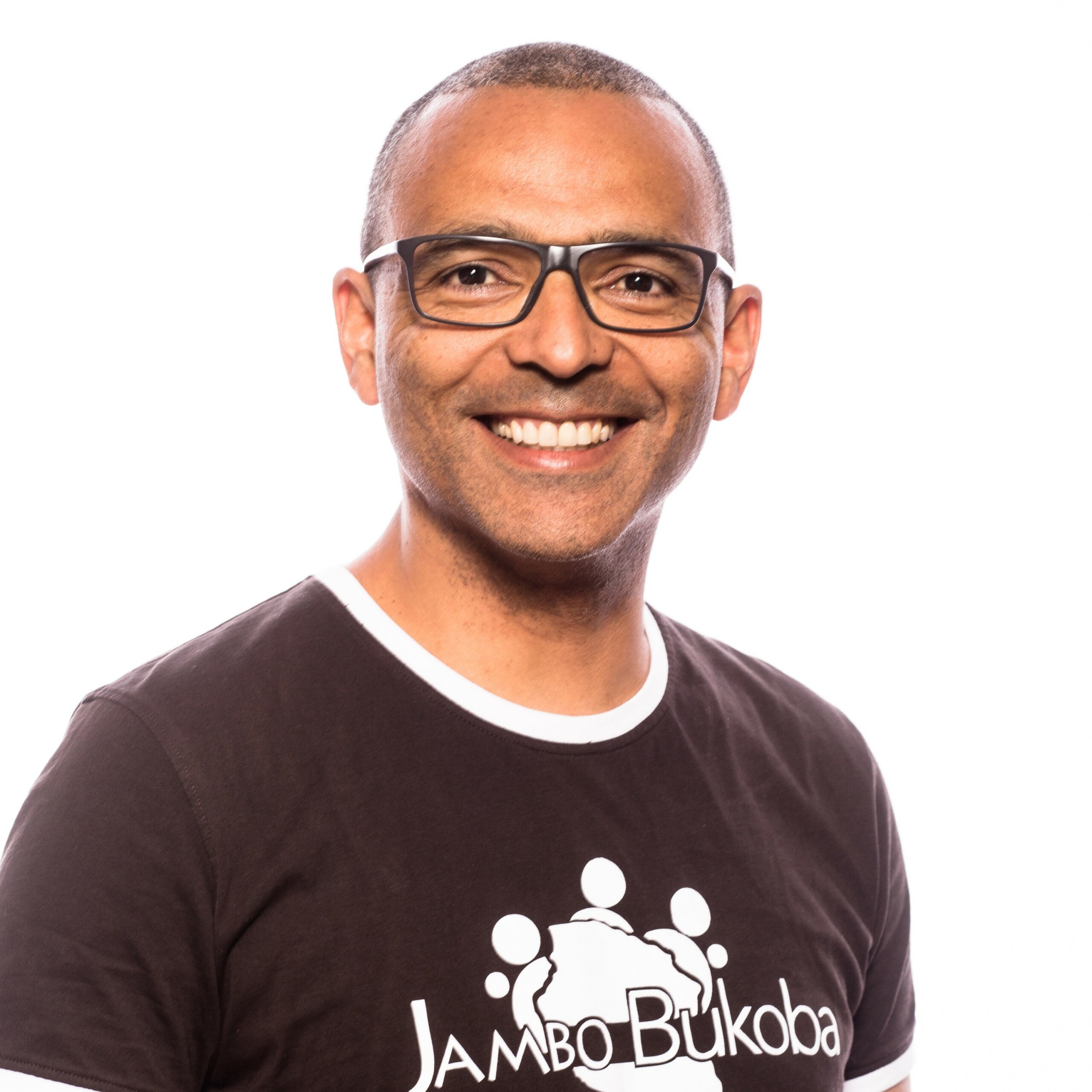 Clemens Mulokozi
Ashoka Fellow, Founder & CEO of the NGO NGO Jambo Bukoba
Categories: Alumni, Ashoka Fellows, Central-Eastern Europe Region
***Alumnus of the Ashoka Visionary Program (CEE) 2017/2018***
Through Jambo Bukoba (JB), Clemens Mulokozi uses the power of sports to improve education, health and gender equality in Tanzania. The active engagement of additional stakeholders in his model, from the worlds of academia, business and sport, furthers JB's holistic approach and impact at the interface of volunteering, developmental cooperation and entrepreneurial responsibility.
As the son of a Tanzanian father, he spent part of his childhood in the country, experiencing Tanzania's poor perspectives firsthand. His child-hood experiences in Tanzania affected him greatly and ultimately motivated him to develop a pedagogical sport concept with the German Sport University Cologne (DSHS).
What originally began as a part-time voluntary exercise for Clemens quickly grew into a desire to pursue this mission fulltime and expand JB's impact. In 2015, JB was honored with a national startsocial award by German Chancellor Angela Merkel and was named an Ashoka fellow.
Clemens was elected as an Ashoka Fellow from Germany in 2015. Learn more about him on his Fellow profile.
——————
Please note that this description dates from the start of the program, if not stated differently. Want to see your bio updated with your new social impact achievements?