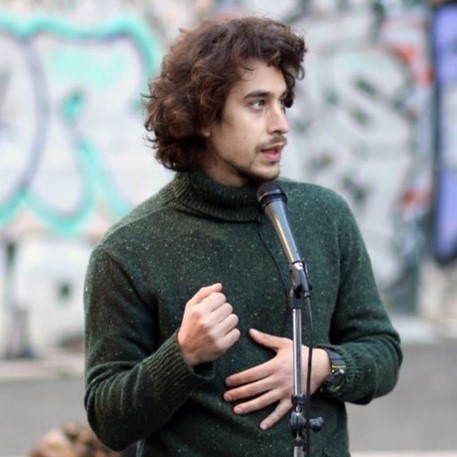 Aris Tufexis
Educator and project manager, AG Di Donato
Categories: Alumni, Mediterranean Region, NGOs
***Alumnus of the Ashoka Visionary Program (Mediterranean) 2021/2022***
Aris Tufexis was born and grew up in Parma, but his roots are 100% mediterranean: his father is Greek and his mother comes form Apulia. When he finished high school, he moved to Rome where he obtained a bachelor degree in International Cooperation and Development at Sapienza University of Rome, with an Erasmus program at Humboldt University of Berlin. Afterwards he completed a Double Degree Master in Global Studies at China Foreign Affairs University of Beijing and LUISS University of Rome.
Aris has always had a strong tension towards the theme of education: after volunteering in a rural school of Kalutara (Sri Lanka) he became and educator and project manager for AG Di Donato, an association which operates within schools in the quarter Esquilino, the most multicultural part of Rome.
Here he coordinates projects whose aim are fighting educational poverty among minors and promoting sport for social inclusion. Meanwhile he also started working as project manager with Scomodo, an innovative youth led organization, whose aim are urban regeneration, youth empowerment and slow journalism (it has the biggest under 25 journalistic editorial staff of Europe). Aris is also collaborating to innovate and empower the ecosystem of social impact NGOs of the quarter Esquilino cooperating with several grassroots organization and public authorities.
——————
Please note that this description dates from the start of the program, if not stated differently. Want to see your bio updated with your new social impact achievements?