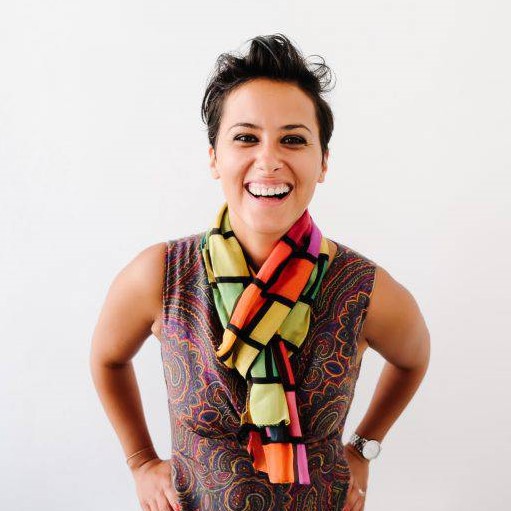 Andra Slaats
Founder of Younited Cultures
Categories: Alumni, Central-Eastern Europe Region, Social Entrepreneurs
***Alumna of the Ashoka Visionary Program (CEE) 2017/2018***
Andra Slaats worked as Project- and Export Manager in the luxury cosmetics sector. In 2013 she left the industry to become a social entrepreneur. As the founder of Younited Cultures, she combines her passion for product development and design with her desire to promote the positive side of migration, a side seldom promoted by the media. Her storytelling scarves are inspired by the lives of successful migrants. She wants to rebrand migration by telling its stories through products. Her goal is to make Younited Cultures a brand for celebrating diversity.
She holds an MBA in Sustainable Development and Management from the Modul Private University in Vienna and is interested in social entrepreneurship, gender equality and diversity in the private segment. She has recently joined the Hil Foundation as project manager and wants to contribute to its vision to empower disadvantaged people to lead a fulfilling life. In her private time she mentors im/migrants and loves helping refugees integrate on the job market by connecting them with her networks.
——————
Please note that this description dates from the start of the program, if not stated differently. Want to see your bio updated with your new social impact achievements?