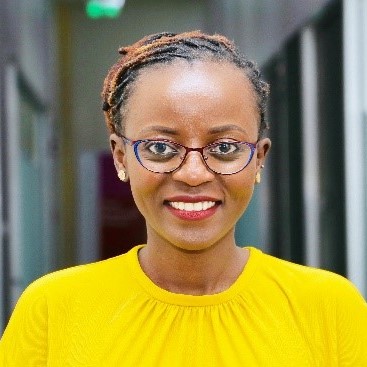 Susan Mugera
Manager in PricewaterhouseCoopers (PwC), Public Sector Group
Categories: Alumni, East Africa Region, Private sector
***Alumna of the Ashoka Visionary Program (East Africa) 2020/2021***
Susan is a Manager in PricewaterhouseCoopers (PwC) Kenya's Advisory, Portfolio & Programme Management Unit within the Public Sector Group. Her key areas of experience are financial management, due diligence review of grant recipients, monitoring and evaluation, Organizational risk assessment and internal control analysis, performance management and project resource and economics planning.
Susan has also been an Audit Manager in the PwC Kenya and Uganda country offices within the Public Sector Assurance Group providing audit and assurance services to government ministries as well as counties, NGOs and development partners within the region.
Education: Susan is a Certified Public Accountant (CPA-K), holds a Bachelor of Commerce (Finance major) degree from the University of Nairobi and is currently pursuing a Master of Business Administration for Executives at the Strathmore Business School (SBS).
——————
Please note that this description dates from the start of the program, if not stated differently. Want to see your bio updated with your new social impact achievements?