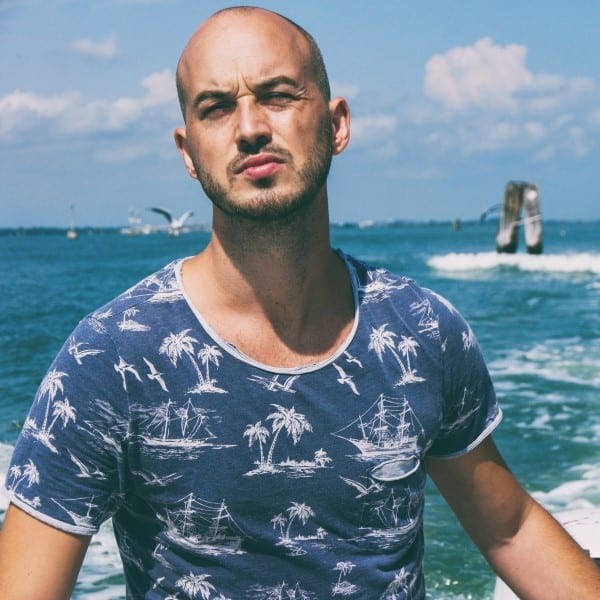 Sebastian Fagarazzi
Co-founder, Venezia Autentica
Categories: Alumni, Mediterranean Region, Social Entrepreneurs
***Alumnus of the Ashoka Visionary Program (Mediterranean) 2021/2022***
Half Italian and half German, Sebastian was born and raised in Venice, where he still lives today, with his partner. Together, they co-founded Venezia Autentica, a community-based social enterprise looking to transform the impact of tourism on the community, economy and local heritage. Sebastian's interest in the environment and sustainability initially led him to study energy engineering at Padova University. However, the sector's disregard for the health of communities and the environment pushed him to enter his family local business and oversee the impact of his work on the people and planet. In 2015, his family's company had to close due to mass tourism and, through Venezia Autentica, he's been working to address the negative impact of tourism since then.
Today, Venezia Autentica is recognized as an example of regenerative tourism by leading thought leaders in the industry, and its founders regularly share their insights with government and industry leaders as well as top tier media, from CNN to BBC to Forbes. Currently, Sebastian leads most of Venezia Autentica's work in Venice, while his partner focuses on the creation of a new global network in tourism that buildson the learnings gained from their experience working to transform tourism in Venice.
Sebastian believes he can create change in the world, in particular in advancing the SDGs and making the world more sustainable, and that digital tools, content, and storytelling are crucial to influencing the mindset and behaviour of people. Sebastian is a self-taught photographer and videographer. His photos have appeared in international publications such as National Geographics and Condè Nast Traveler, and millions of viewers worldwide have watched his videos.
——————
Please note that this description dates from the start of the program, if not stated differently. Want to see your bio updated with your new social impact achievements?