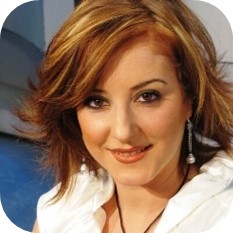 Ruba Warwar
TV host The Israeli Public Broadcasting Corporation
Categories: Alumni, Mediterranean Region, Public sector
***Alumnus of the Ashoka Visionary Program (Mediterranean) 2019***
Ruba one of the leading journalists in the Arab society in Israel. She host a weekly Talk show program which deal and rises social affairs at the Israeli Public Broadcasting Corporation Kan – the Arabic TV division – Makan
Ruba has completed recently her MBA studies at Haifa University specializing in Non Profit management.
Since 2011 Ruba is an active volunteer at AlManarah, the Association for Arab persons with Disabilities in Israel.
In June 2014 she was honored by the Israeli president Shimon Peres and received the "Presidential Award for Volunteerism" for my volunteer activity supporting people with disabilities and Promoting women status in my society.
In 2017 she was selected to join the board of AlManarah, and she is highly engaged int the process of the growth and development of AlManarah. Between the years 2011-2017 Ruba was Member of the 'Arab culture section' of the Israel Culture Administration, Ministry of Culture and Sports.
Ruba is considered as one of the leading social activist thanks to her unique initiates in general and At AlManatah in particular.
——————
Please note that this description dates from the start of the program, if not stated differently. Want to see your bio updated with your new social impact achievements?