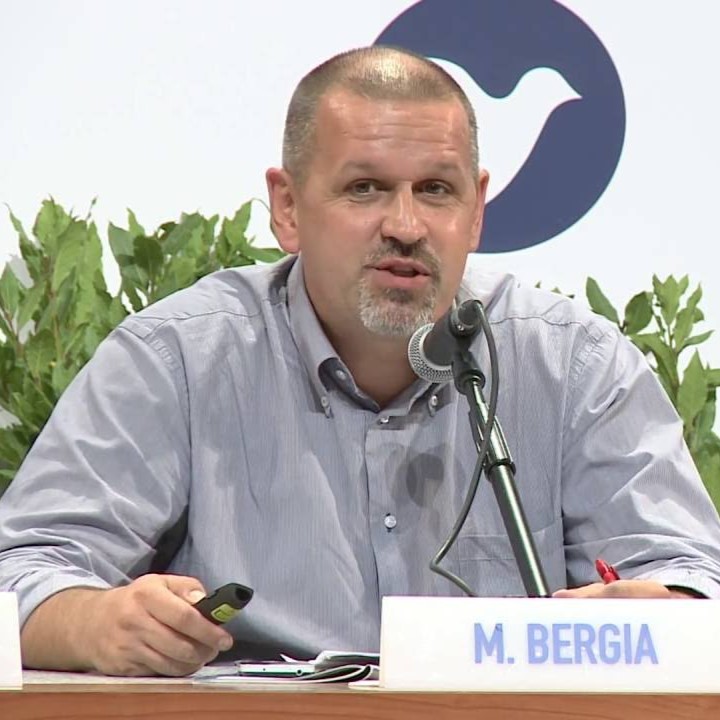 Maurizio Bergia
President of the social & agricultural cooperative I TESORI della TERRA in Cervasca
Categories: Alumni, Mediterranean Region, NGOs
***Alumnus of the Ashoka Visionary Program (Mediterranean) 2021/2022***
"Hi everyone, I'm Maurizio Bergia, I'm 53 years old and I live in Fossano, in the province of Cuneo (Piedmont). I am married, I have 4 children and with my wife Giovanna we are responsible for a family home of 18 people. We live in a large structure of the Diocese, in which we are also responsible for a social housing, the Condominio Sociale Divina Provvidenza, consisting of 10 lodgings.
I am responsible for the IL RAMO social cooperative of the used clothes recovery sector in Fossano, where we have the Bottega 23 shop, a Didactic Farm, the stable and organic crops. But above all, I am passionate about social inclusion, the only real way to make people grow.
Also, I am the president of the social and agricultural cooperative I TESORI della TERRA in Cervasca, a social agriculture company with 25 employees that has a dairy, a teaching farm, a stable and organic crops. The phrase that best describes me is this: "the world is a beautiful place and it is worth fighting for"."
——————
Please note that this description dates from the start of the program, if not stated differently. Want to see your bio updated with your new social impact achievements?