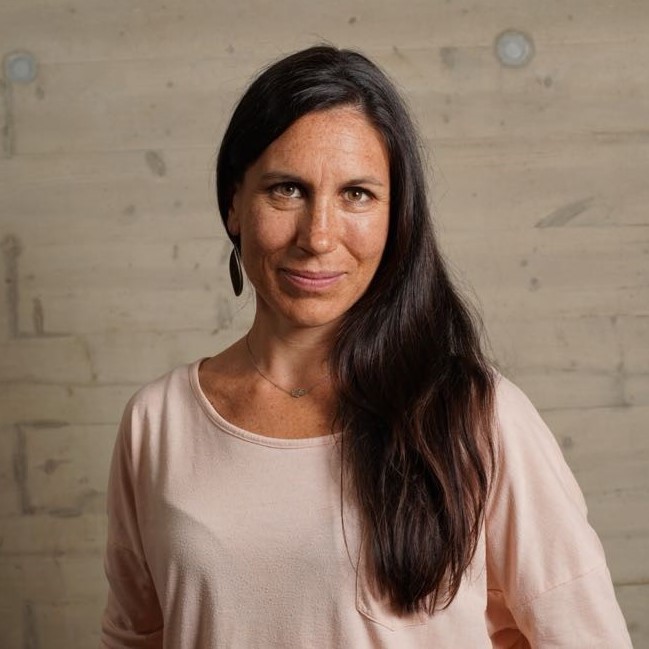 Mariella Gebhardt
Categories: Alumni, Central-Eastern Europe Region, Social Entrepreneurs
***Alumna of the Ashoka Visionary Program (CEE) 2018/2019***
Mariella was born and raised in Austria until the age of 19 years. Then her curiosity and internal desire to explore new cultures has taken her on a journey to different places in the world. She started in Australia where she ended up living for 10 years. She initially travelled for a year and then she studied Naturopathy (natural medicine), followed by business management and for visa extension reason she studied Capoeira. Her personal interest in indigenous healing systems has also taken her to other parts of the world, one of them Hawaii where she did a clinical placement, and the jungle of Peru which was a wild and life changing experience.
In Australia, she fell in love with the ocean and the stunning nature. She worked in a health retreat and natural medicine clinic. It is also the place where she has met her actual Chilean husband. Together they moved to Chile where they spent another five years, and she immersed herself into a totally different culture and gave birth to her first son. Soon after they moved to Austria where their second child was born and were they continue to grow roots as a family and professionally.
She founded Babyou, a community und support system for women with problems/complications arising during pregnancy.
——————
Please note that this description dates from the start of the program, if not stated differently. Want to see your bio updated with your new social impact achievements?