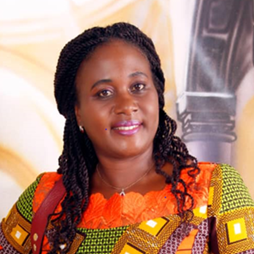 Marcelina Biro
CEO, Kijana Jasiri-Resilience Organization
Categories: Ashoka Staff, East Africa Region, NGOs, Social Entrepreneurs
***Alumna of the Ashoka Visionary Program (East Africa) 2021/2022***
Marcelina Biro is a Founder and CEO of KJRO. She has been in the NGO, development, and humanitarian sectors for over 20 years. Marcelina is a former Deputy Head of Mission for ICRC Dar, Governance Advisor for Swiss Embassy, National Coordinator terre des hommes schweiz and the Director for Humuliza Organization (the local NGO offering Psychosocial Support to orphaned children) to mention a few.
Importantly, she is among the team that established the vibrant youth organization; Vijana Simama Imara (VSI)- whereby she was honoured to work directly with youth for about 8 years supporting them to re-write their stories. Marcelina believes in teamwork, coordination, and partnerships. She is passionate about promoting resilience among youth.
——————
Please note that this description dates from the start of the program, if not stated differently. Want to see your bio updated with your new social impact achievements?