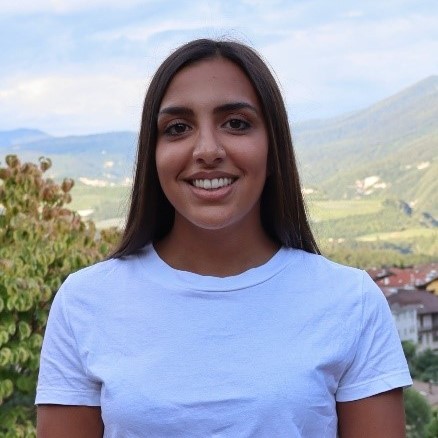 Magdalena Lima
Project assistant & communication manager, Ashoka Italy
Categories: Alumni, Ashoka Staff, Mediterranean Region
***Alumna of the Ashoka Visionary Program (Mediterranean) 2021/2022***
Madalena is 23 years old, born in the cosmopolitan city of São Paulo into an Italian-Brazilian family, and moved to Trentino at the age of ten. With the aim of becoming a planetary citizen, she has a degree in International Studies from the University of Trento and is passionate about environmental issues, education and global citizenship.
For several years she has been cultivating experiences in civic-political representation in association activities that led her to run for the City Council of her village, where she is currently involved in the definition of projects related to youth policies. After volunteering at Ashoka Portugal, she became passionate about the theme of social entrepreneurship. The experience led her to enrol in a Master in Management of Social Enterprises promoted by Euricse, thanks to which she started an internship at Ashoka Italy, where she currently collaborates as project assistant and communication manager.
——————
Please note that this description dates from the start of the program, if not stated differently. Want to see your bio updated with your new social impact achievements?