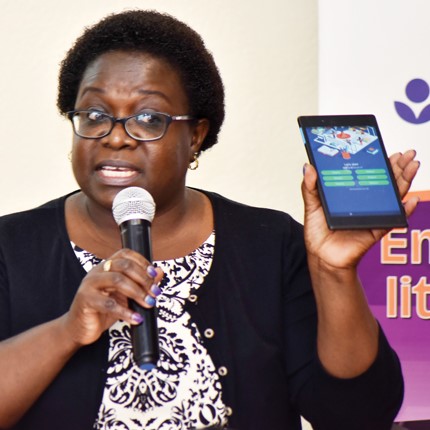 Joan Mwachi
Regional Director East Africa at World Reader
Categories: Alumni, East Africa Region, Social Entrepreneurs
***Alumnus of the Ashoka Visionary Program (East Africa) 2021/2022***
Joan is a Joan is a digital reading advocate experienced in designing programs and tools for start-up Organizations in the non-profit sector and impoverished communities. She specializes in institutions of learning, havingworked in both formal and non-formalschools for a number of years, improving efficiencies using digital resources.
She is an experiences educator, starting her career in the career in the classroom setting and progressing on to designing and implementing programs and capacity-building initatives around non-formal school systems in improverished communities. She has been instrumentally involved in start-up organizations in the education sector. Joan is currently involved in a multi-national effort to staining the SDG's.
Image source: http://alexandernderitu.blogspot.com/2018/08/
——————
Please note that this description dates from the start of the program, if not stated differently. Want to see your bio updated with your new social impact achievements?
"I joined the Visionary Program because I believe in impact in all fields and expect to amplify my work around reading to the Visionary Program network."