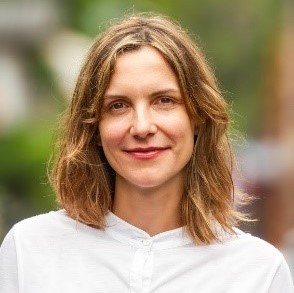 Jana Krajcovicova
Private Sector Development Specialist at the World Bank
Categories: Alumni, Private sector, Public sector
***Alumna of the Ashoka Visionary Program (CEE) 2020/21***
Being part of something bigger, something that really mattered in the grand scheme of things has always been part of who Jana has been.
She has twelve years of experience working in public, private and non-profit sectors, including the World Bank Group and the United Nations. Her passion lies in international development and personal development. In her current role as Private Sector Development Specialist at the World Bank, she advises policymakers in developing countries in Africa, Middle East, Asia and Eastern Europe/Central Asia on ways to attract and leverage investment to address poverty and inequality.
She sees opportunities for scaling up her impact both, at work as well as outside of it.
Recently, she has launched a podcast show called "Tales of Changemakers" which showcases role models in various spheres of life, such as sustainability, personal development, and mobilization of diaspora in Europe. With this project, she wants to understand motivations and stories of changemakers, and challenges some of our outdated beliefs about the world and ourselves. Her hope is to engage more proactively in raising awareness about important topics, and to advocate for policy as well as business solutions.
——————
Please note that this description dates from the start of the program, if not stated differently. Want to see your bio updated with your new social impact achievements?