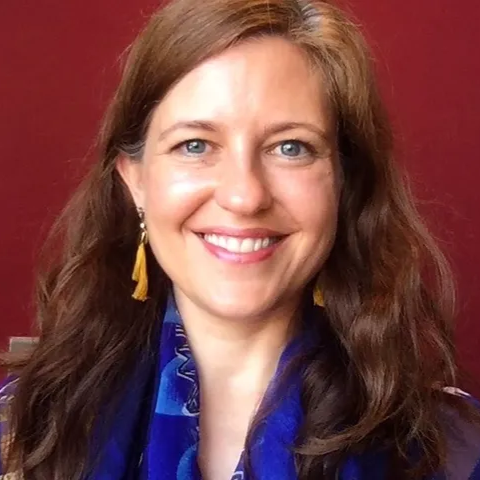 Ilya Yacevich
Founding Director, Global Trauma Project (GTP); Ashoka Fellow
Categories: Alumni, Social Entrepreneurs
***Alumna of the Ashoka Visionary Program (CEE) 2022/2023***
Ilya Yacevich is a visionary for mental health and healing. Yacevich is Founding Director at Global Trauma Project (GTP), a Kenya-based, capacity-strengthening organization working to break cycles of intergenerational violence and abuse.
GTP works to prevent and reduce sexual and gender-based violence, child abuse, and community conflict by establishing safe spaces and strengthening community-based healing initiatives. Since 2013, GTP has trained and supported a network of 600+ community mental health providers, offering trauma healing supports to 6500+ people across Eastern Africa.
For over two decades, Yacevich has specialized in working with children and families with histories of complex and inter-generational trauma, and provided organizational consultation/ program development in a variety of settings, including clinics, residential treatment centers, shelters, schools, NGOs, UN agencies, and community-based programs.
She is an Ashoka Fellow, and Licensed Marriage & Family Therapist (New York, USA), holds a master's degree from St. Mary's University, USA and post-graduate certifications in International Trauma Studies and Traumatic Stress Studies. She has special interest in international/ cultural issues pertaining to mental health, and in strengthening trauma-informed supports with communities where infrastructure for mental health is lacking.
——————
Please note that this description dates from the start of the program, if not stated differently. Want to see your bio updated with your new social impact achievements?