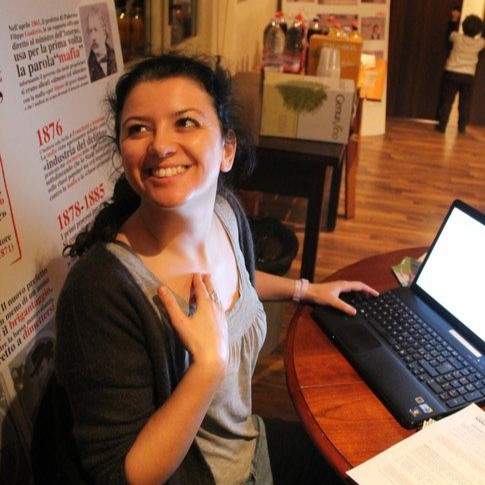 Francesca Vannini Parenti
Co-founder and Product manager, Addiopizzo Travel
Categories: Alumni, Mediterranean Region, Social Entrepreneurs
***Alumna of the Ashoka Visionary Program (Mediterranean) 2021/2022***
Francesca is co-founder of Addiopizzo Travel, a social enterprise emerged from the antimafia movement Addiopizzo as an extension of the ethical consumer strategy against the pizzo it specifically targets the tourism sector. She was born in Palermo, Sicily, where she studied and got her Degree in Communication Sciences at University of Palermo with a thesis on Ethical consumerism.
In 2004, as soon as the grass roots movement Addiopizzo emerged, she became a volunteer. In Addiopizzo she is responsible for the antimafia projects with the schools. She believes in working with youth and kids to prepare a bright and better future, especially in very disadvantaged areas. After different work experiences, including as basketball head coach for young ladies' teams, she founded Addiopizzo Travel together with her friends Dario and Edoardo.
Addiopizzo Travel is a tour operator of Mafia-free tourism, a new frontier for sustainable tourism, to support those who rebel against the Mafia dominion .In Addiopizzo Travel, Francesca is product manager for the daily experiences and responsible for design of programs.
——————
Please note that this description dates from the start of the program, if not stated differently. Want to see your bio updated with your new social impact achievements?