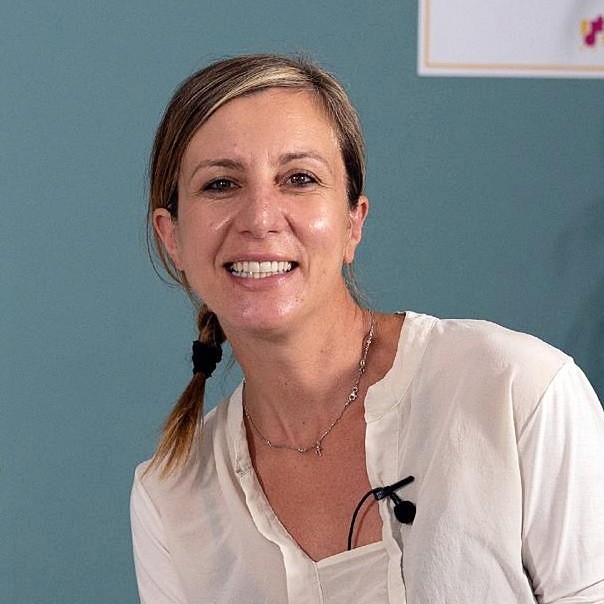 Francesca Cavallini
Professor, Founder of Tice
Categories: Alumni, Experts+Speakers, Social Entrepreneurs
***Alumna of the Ashoka Visionary Program (CEE) 2020/21, Expert & Speaker in 2021/22 in the Mediterranean program***
Before Francesca became interested in the study of behavioural science, she was a professional basketball player for 20 years.
After high school she enrolled in the University of Psychology. She graduated in psychology in 2002 with an experimental thesis, then published, in which behaviouralist principles were applied to child sport to promote inclusion of children with intellectual disabilities in team sports. Immediately after graduation she won a PhD in educational psychology; her doctoral thesis investigated the function of a methodology derived from the science of behaviour (precision teaching) in promoting the acquisition of reading and writing skills in disadvantaged subjects (in particular whit learning disorders).
At the end of her phd, she was assistant researcher for 5 years at the University of Parma. Her research activity, as evidenced by the publications, has always focused on the science of behaviour applied to the improvement of children and young people with intellectual disabilities, learning disorders, autism and other psycho pathologies.
Since 2016 she is a contract professor at the University of Parma and she teaches learning disabilities and behavioural science at the Master degree in Psychology at Parma's University.
In 2006, in parallel with her research activity, she founded Tice: the first private Italian non-profit company which offers psychological services based on behavioural science principles to children, young people and young adults with mental health difficulties (www.centrotice.it); her intuition consisted in transferring and adapting the learning centre business model to the Italian educational culture.
In 2020, she was elected as an Ashoka Fellow. Find out more on the fellowship profile: ashoka.org/en-us/fellow/francesca-cavallini
——————
Please note that this description dates from the start of the program, if not stated differently. Want to see your bio updated with your new social impact achievements?