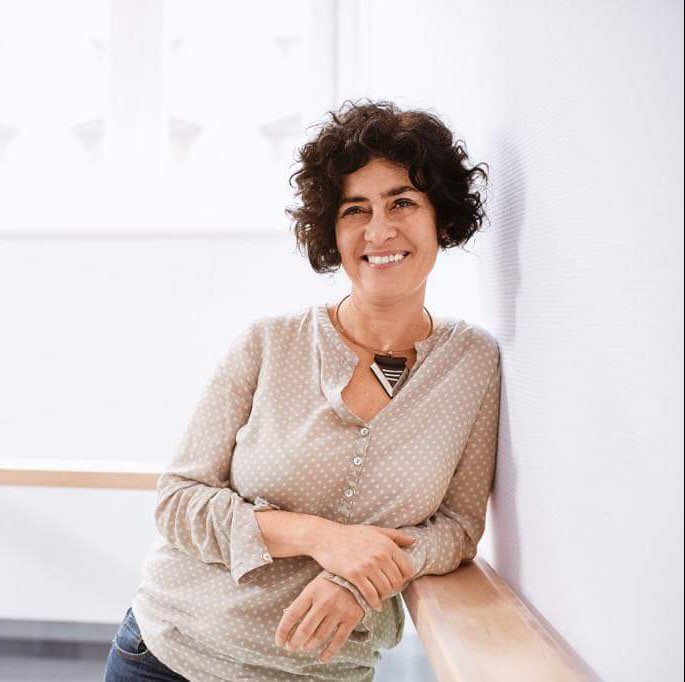 Eszter Harsanyi
Ashoka Fellow, Owner of Nestingpplay
Categories: Alumni, Ashoka Fellows, Social Entrepreneurs
***Alumna of the Ashoka Visionary Program (CEE) 2020/21***
Eszter is living in Budapest where she was born. She is an owner of a small social enterprise called Nestingpplay.
Eszter has a university degree of Educational Sociology. She started her career in the public administration sector. She continued her career as an HR consultant at a multinational company where she worked 12 years.
After the birth of her second son she needed to change her career path. At the age of six her son was diagnosed with severe epilepsy, so she had to quit for her former job. She realized how big task is to raise and educate a disabled child and create the right environment to integrate them into the community and with their peers.
So, with her colleagues 7 years ago she launched a system of special playground equipment which offers a solution to the limited inclusion of children with special needs into the community. 2 years ago, she founded her own social enterprise which aim is to teach everyone how to play. Now she is delivering practical based knowledge training to re/primary school teachers.
She's been an Ashoka fellow since 2018.
Eszter was elected as an Ashoka Fellow from Hugary in 2018. Learn more about her on her Fellow profile.
——————
Please note that this description dates from the start of the program, if not stated differently. Want to see your bio updated with your new social impact achievements?