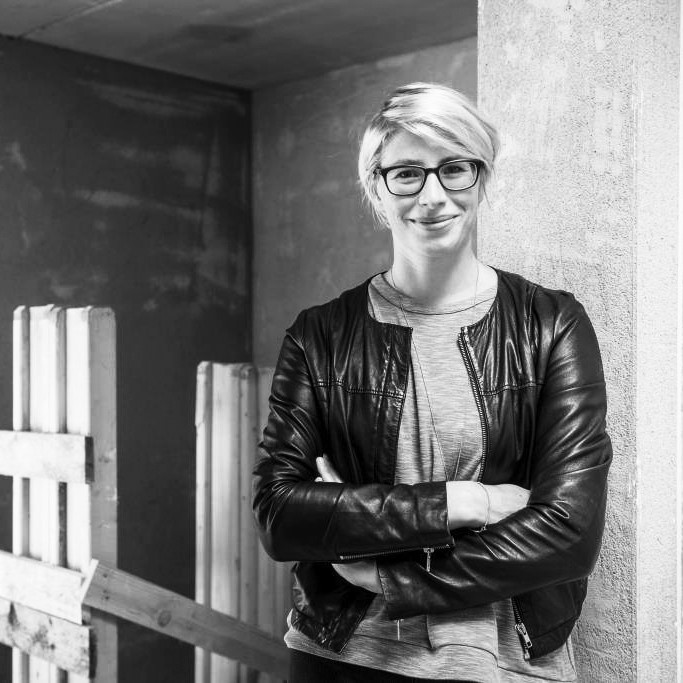 Clarissa Rhomberg
Co-Leader of EU-funded ERASMUS+-project "Society in motion"
Categories: Alumni, Central-Eastern Europe Region, Social Entrepreneurs
***Alumna of the Ashoka Visionary Program (CEE) 2018/2019***
Clarissa is Post-Doc Researcher at the Institute of Architecture and Planning at the University of Liechtenstein and Co-Leader of the EU-funded ERASMUS+-project "Society in motion" with colleagues from Norway (Bergen School of Architecture) and Austria (University of Applied Arts).
Prior to that Clarissa studied Architecture at the Technical University Vienna, worked as an architect in Austria and China and co-founded the social initiative "Implantat", creating new forms of public space in Vienna. In 2011 she was awarded with the Social Impact Award for her project "Lüxing Laoshi", a mobile school facility for Chinese working migrants, together with her colleague Ulrike Bronner. In recent years she developed the concept of FAIR BUILDING, a new approach to implement socially responsible behaviour in international architectural and construction management.
FAIR BUILDING suggests that a shared value and a fair approach towards construction entail more than just short-term goals of profit maximization within the industry that result in unsustainable development. Clarissa has also published a number of articles and books on social responsibility in the construction business and is speaker on various international conferences in the field of architecture and urban planning.
——————
Please note that this description dates from the start of the program, if not stated differently. Want to see your bio updated with your new social impact achievements?