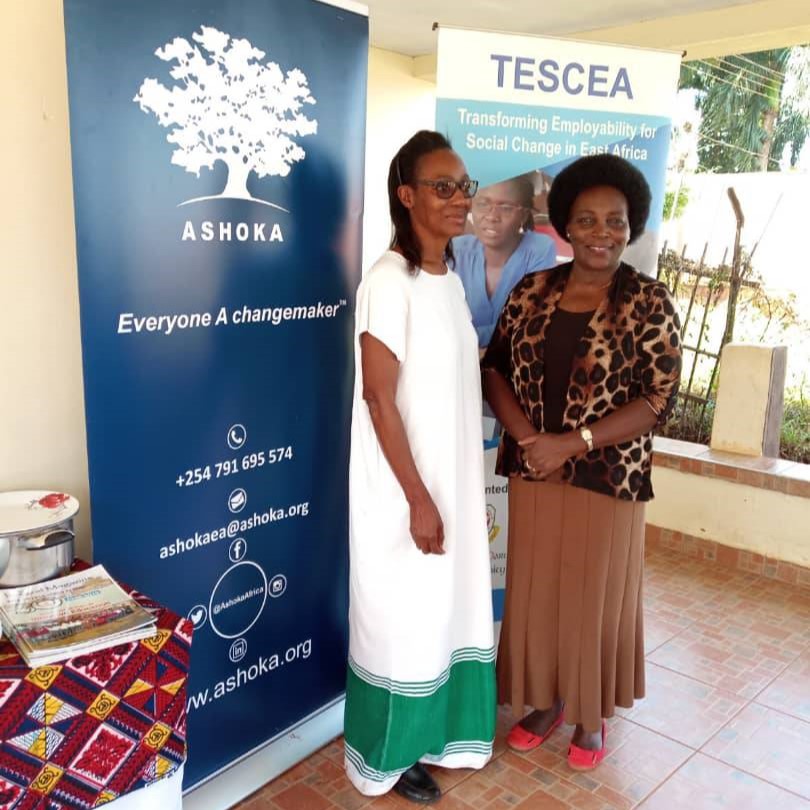 Claire Wavamuno
Ashoka Fellow, Founder of Hill Preparatory School
Categories: Alumni, Ashoka Fellows, East Africa Region, Social Entrepreneurs
***Alumna of the Ashoka Visionary Program (East Africa) 2020/2021***
Born and bred in Uganda, Clare Wavamunno, is an ASHOKA Fellow for pioneering integrated special education in the country by leading the establishment of Hill Preparatory School in 1988. This is where special children with learning disabilities are integrated with their regular counterparts for the mutual benefit of both categories of children in not only education but also assessments, therapy, vocational training and job readiness. The disabilities include speech, language, autism, communication, behavior disorders, dyslexia, down syndrome etc.
Her background is bank supervision (and pioneering the evolution of formal micro finance in Uganda) and has worked in several countries in Africa.
Image: Claire Wavamuno on the left. 
Claire was elected as an Ashoka Fellow from Uganda in 2007. Learn more about her on her Fellow profile.
——————
Please note that this description dates from the start of the program, if not stated differently. Want to see your bio updated with your new social impact achievements?