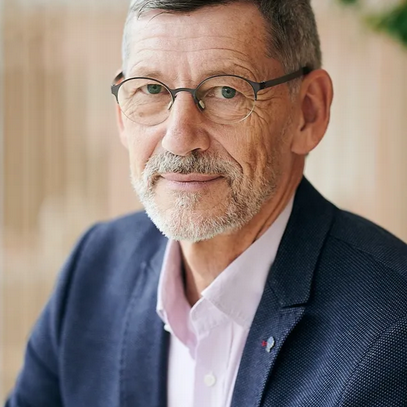 Attila von Unruh
Founder of TEAM U, Ashoka Fellow
Categories: Experts+Speakers
Attila is the founder of TEAM U – the first German social enterprise to support small companies and self-employed in crisis. In Germany there is no existing customized support for companies that are facing crises, even though insolvency can often permanently threaten their existence: It harms society, paralyzes entrepreneurs and excludes them from participating in economic life. The Team U Holding GmbH, consisting of the Team U Restart GmbH and the Team U – die Turnaround Berater, addresses this social problem. They offer suitable consultancy services, as well as voluntary services.
TEAM U has helped more than 17.500 entrepreneurs with their successful restart (last update: Oct 2020). TEAM U has launched the EU-project 'Early Warning Europe' which helped more than 3.500 companies in different European countries to prevent bankruptcy. Currently TEAM U is launching Re-Starter Trainings for entrepreneurs who have faced problems due to COVID 19 and other challanges. TEAM U is looking for partners to scale its approach all over Europe.
Attila also founded the self-help group Anonyme Insolvenzler – the anonymous insolvents – which grew to become a large national network. He built up the Bundesverband Menschen in Insolvenz und neue Chancen e.V., was awarded with the German Engagementpreis. He is a certified business consultant, debt counsellor and systemic business coach. He is Ashoka Fellow since 2011.