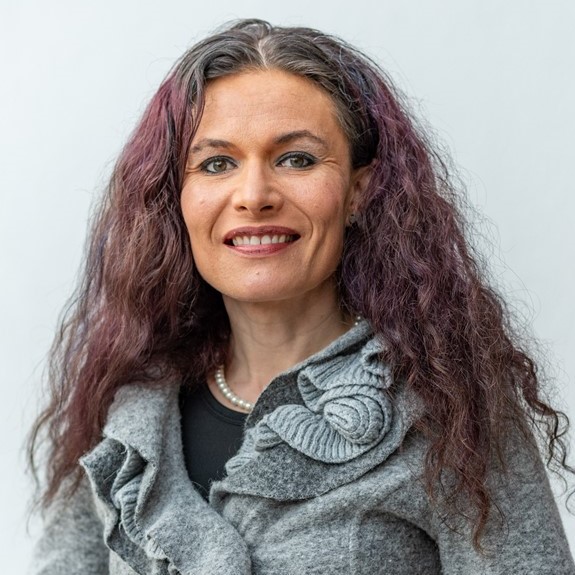 Astrid Saxl
Head of Information & Reporting in SOS Children's Villages International
Astrid was born in 1980 in Salzburg and raised in Tyrol where she also went to school and studied. Married with two sons, you'll find her family and her somewhere up in the mountains hiking, biking, skiing, ski-touring or climbing during their free time.

She studied international business at the University of Innsbruck and Växjö Universitet (Sweden) with a focus on quality management in the social and health sector as well as Controlling. At the University of Innsbruck, she had the opportunity to combine her PhD studies with an employment and the responsibility for a research project comparing practices of Controlling in various manufacturing companies all over Europe.

Since 2007, when she shifted to the INGO-sector and started to work for SOS Children's Villages International, she hadn't been active in academia anymore, i.e. until 2019 when she got involved in teaching at the Management Centre Innsbruck (MCI) and later at the University of Innsbruck.

Passionate to accompany young talents, future leaders and change makers, she is weaving the ideas of social businesses and blended value creation into her teaching (i.e. methods and concepts of finance and cost accounting).

During her career with SOS Children's Villages International, she worked in different areas of the organisation and collaborated with co-workers from all over the world. Since 2017, she is devoted to the realization of the organisation's Staff Council strategy with the vision to achieve the best context for meaningful work and the mission to live the principles of fair, sustainable and solidary cooperation at SOS Children's Villages International.

Also, she dedicates some of her time to support the Labour Union in their efforts in equal treatment, aiming at replacing unjust and unequal social as well as economic conditions and power relations (negatively impacting women in particular).
——————
Please note that this description dates from the start of the program, if not stated differently. Want to see your bio updated with your new social impact achievements?