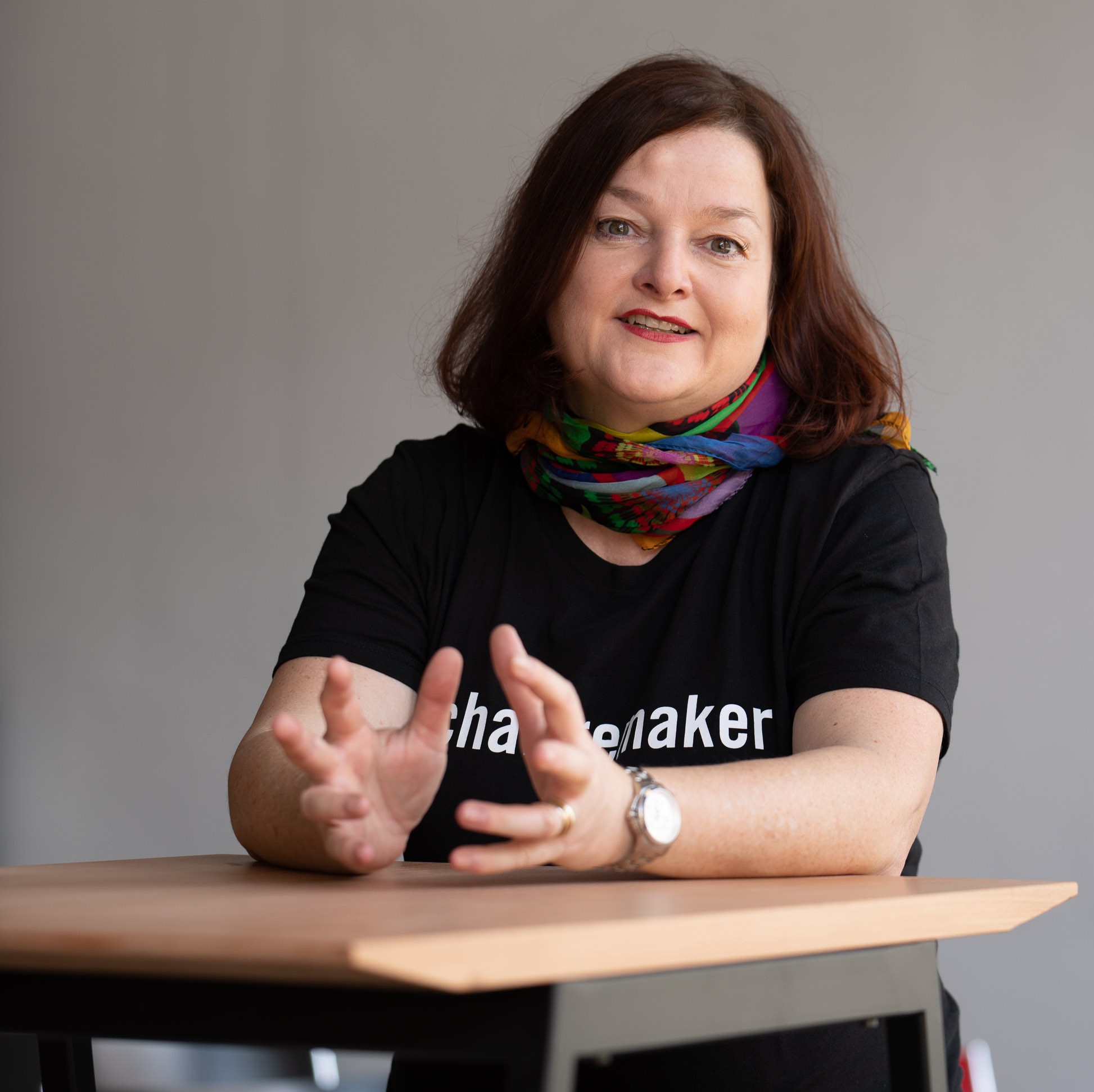 Andrea Mörike
Social Business Consultant, Alumna of the Visionary Program
Categories: Alumni, Private sector, Startseiten Alumni Slider
Andrea is an Alumna of the Ashoka Visionary Programm 2017/2018 in Vienna. She fell in love with System Change and Collective Impact and since then she collaborates with Ashoka as a thought partner in the Ashoka Globalizer, a Global program to support Ashoka Fellows with scaling their impact. In addition, she is a volunteer of Ashoka Italy, helping to implement the Ashoka Visionary Program in the Mediterranean.
After having studied International Politics in the 1990es in Florence (Italy), and after having failed to enter in one of the International Organizations like the UN, EU or OSCE to make this world a better place, she started her sales carrier in the German IT Sector, founding years later her own Open-Source Software Company in 2007.
She is a 20+ years-professional in Business-to-Business Sales, partner management, business development and lead generation and has 20 years of experience in volunteering for international organizations like OSCE and Amnesty International as well as with local NGOs.
Today, Andrea works as a Social Business Consultant to help Social Enterprises grow their business and scale their impact. More on www.sales4good.org Over the year of 2022, Andrea facilitated the Ashoka Visionary Program in the Mediterranean while in addition organizing the Field Study of the Ashoka Visionary Program 2022.
——————
Please note that this description dates from the start of the program, if not stated differently. Want to see your bio updated with your new social impact achievements?
"Having participated in the Ashoka Visionary Program has helped me and keeps on helping me become a better systems entrepreneur. It also gave me the chance to meet a community of peers with which I will keep on creating and growing for the rest of my career.
If you are looking to grow as a social innovator and connect with a network of like-minded people from across the world and sectors, do yourself a favor and apply to the Ashoka Visionary Program today!"