How Ashoka Fellow Jos de Blok is transforming healthcare towards patient-focused and quality homecare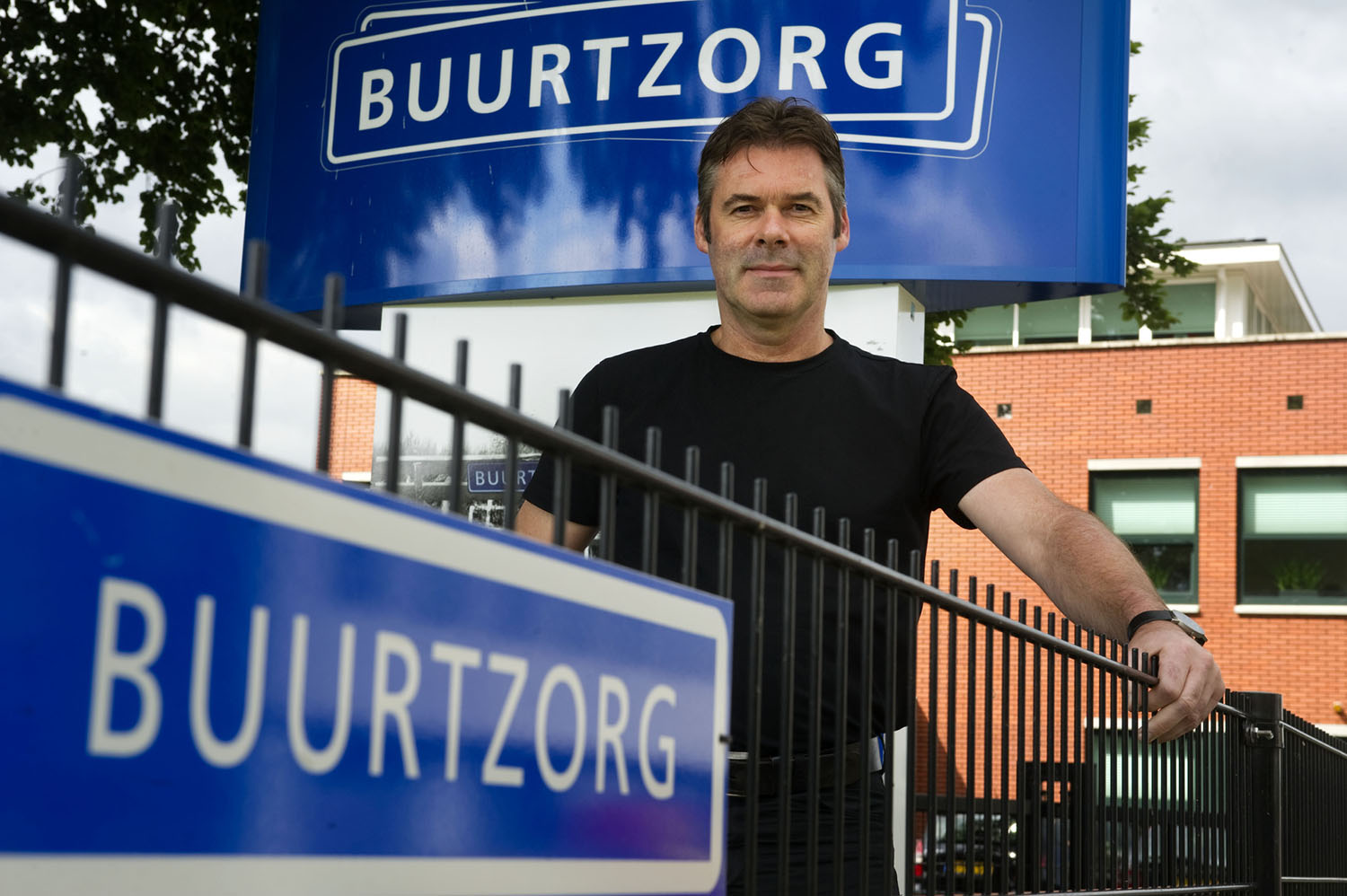 Buurtzorg as a new organisational healthcare model and Ashoka Fellow Jos de Blok as its inspirational leader have become a symbol for transformation in health and social care and an inspiration to people in many places around the world.
Dissatisfied with the delivery of health care by traditional home-care organizations in the Netherlands, Jos decided to create a new model anchored in the self-management capacity of nursing professionals, ultimately resulting to a more responsive, patient-centric system giving better quality care. In the long run, the model enables the patient to maintain independence from costly institutionalized care.
Buurtzorg's case shows that sometimes we look for saving in the wrong place entirely. The real savings in home care comes not from shaving of 1 minute of changing a compression stocking. It comes from giving such great care that patients heal faster or become more autonomous, and so come out of care much more quickly, reducing care by hours, weeks or years, not minutes. And that the key to that is small, autonomous teams that aren't prevented to give good care by well-meaning but flawed centrally-designed procedures, policies, bureaucracies…
"I believe in client-centered care, with nursing that is independent and collaborative" said Jos de Blok, Director and CEO, Buurtzorg Nederland, "The community-based nurse should have a central role – after all they know best how they can support specific circumstances for the client."
Jos, himself a nurse, believes in an empowered nurse-led team approach, as well as an empowered patient. He believes most patients can be encouraged to participate together with their Buurtzorg nurse in finding solutions to their home care needs, and that many of these solutions can be found right in the community. What started as a team of 4 nurses in 2006, has grown to nearly 8,000 nurses in 2014, with teams in the Netherlands, Sweden, Japan and now, the United States.
A 2010 Ernst & Young report documented savings of roughly 40 percent to the Dutch health care system, and a 2012 KPMG case study found:
"Essentially, the program empowers nurses (rather than nursing assistants or cleaners) to deliver all the care that patients need. And while this has meant higher costs per hour, the result has been fewer hours in total. Indeed, by changing the model of care, Buurtzorg has accomplished a 50 percent reduction in hours of care, improved quality of care and raised work satisfaction for their employees."
Frederik Lalouxs Book "Reinventing Organizations" used Jos de Blok´s Model as a Case Study.
See Jos de Blok´s RSA talk about Organizational Structures.